High Flow Turbo Fan
Introducing the Vanismart High Flow Turbo Fan: Unleash the Power of Air!
Vanismart High Flow Turbo Fan is a revolutionary high flow turbo fan that sets a new standard for air circulation and cooling. Engineered with precision and innovation, this powerful fan is perfect for any situation where rapid and efficient airflow is essential.
Read More

Adjustable Blower Angle
Customize Comfort,High-Flow Turbo Fan with Adjustable Blower Angle

100% Copper Motor
Max Power, High Flow: 100% Copper Motor, Turbo Fan Excellence

3 Speed Settings
Maximize Comfort: 3-Speed Turbo Fan for High-Flow Cooling Bliss

Long Life
Unbeatable longevity: High-flow turbo fan designed to last and perform

High Quality ABS Plastic
Durable ABS plastic ensures lasting strength and reliability.

Power Saving
Efficiency unleashed: Power-saving high flow turbo fan for ultimate performance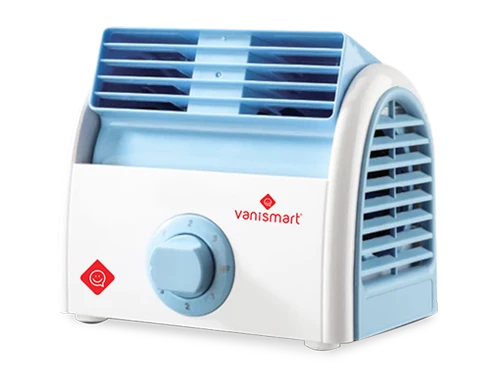 Advantages
The motor is 100% copper coiled to transfer the electricity passed to rotate the fan blades. The high wind flow fan is provided with the adjustable blower angle and it has the potential to blow in the targeted location. As the fan machine works on electricity. Safety Fusemotor Protection is made available to safeguard the motor from failure and overload. The 3 Speed Settings are provided to satisfy the changing needs of the customer.
The main advantage of the fan is that enhances Space Saving to the customer. The turbo wind speed from the fan does not incur more power and thus power saving is made possible. Shop the High Flow Turbo Fan from Vanismart to satisfy your multi-purpose needs. The fan is available at the best competitive price with the best built-in quality.