3 in 1 UV Mosquito Bat
Introducing a wide range of Vanismart Mosquito Bats: Your Ultimate Weapon Against Pesky Mosquitoes!
Vanismart 3 in 1 UV Mosquito bat is a modern and innovative device designed to effectively eliminate mosquitoes and other flying insects using ultraviolet (UV) light technology. It combines the traditional mosquito bat's swatting action with an added UV light attraction, making it an efficient and eco-friendly solution for insect control.
Read More

Long Life Battery
Enduring power for relentless mosquito control, time after time

USB charging
Recharge with Ease: USB Powered for Mosquito Bat Efficiency!

UV Light
Ultraviolet brilliance,Banish mosquitoes with a powerful UV light attraction.

1 Year Warranty
Peace of Mind Guaranteed: 1 Year Warranty Included

Rechargeable for 500 times
Rechargeable 500x for Non Stop Mosquito Protection

Double High Voltage Circuit
Twice the Zap for Mosquitoes, Zero Escape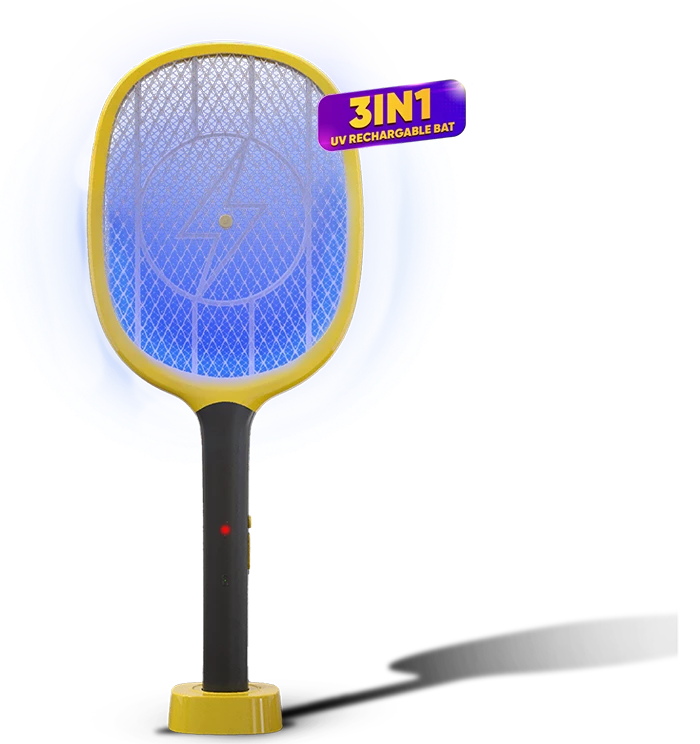 Incredible Benefits
Effectiveness: Vanismart Mosquito bats are effective in quickly eliminating flying insects in the immediate vicinity of the user.

Environmentally friendly: Unlike chemical mosquito repellents, Vanismart mosquito bats do not use harmful chemicals and do not contribute to environmental pollution.

Reusability: Vanismart Mosquito Bat is reusable and can be charged or have batteries replaced for extended use.

Low maintenance: Vanismart Mosquito bats are generally easy to clean and maintain. Regular cleaning ensures efficient insect-killing performance.
Read More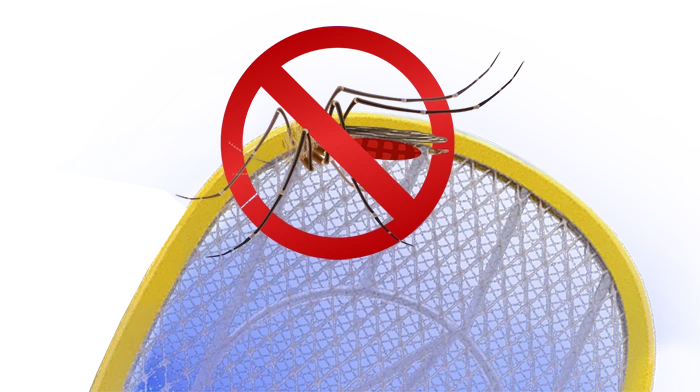 Usage
Usage Instructions
Charge the bat fully before initial use.
Press the power button to activate the bat.
Hold the bat with a firm grip and swing it towards mosquitoes.
Upon contact, the mosquito will be zapped instantly.
For safety, avoid touching the mesh while the bat is on.
Keep the bat away from water or damp areas.
Recharge when the battery is low for continuous protection.
Clean the mesh with a soft, dry cloth after use.
Charging
Charging
Requires a recharge of 6 to 8 hours thrice a month. To ensure uninterrupted protection from mosquitoes, follow these simple steps for efficient charging. First, switch off the mosquito bat to prevent accidents. Connect the provided charging cable to the charging port on the bat and plug the other end into a power source. An LED indicator will glow during charging and turn off when fully charged. Charging time may vary but avoid overcharging. Once charged, your mosquito bat is ready to defend your space effectively.
Caution
Caution
Keep out of reach of children and pets.
Avoid touching the electric grid during use.
Use in well-ventilated areas only.
Do not immerse in water or any liquid.
Disconnect from the power source before cleaning.
Store in a dry and cool place when not in use.
Read the user manual thoroughly before operation.
In case of malfunction, seek professional assistance.
Never use the bat for purposes other than intended.
Stay vigilant and aware during mosquito control activities