Mosquito Killer
Introducing the Vanismart Mosquito Killer: Your Ultimate Mosquito Killer Machine!
Say goodbye to pesky mosquitoes and other flying insects with the Vanismart Mosquito Killer, an advanced and highly effective mosquito killer machine that brings you a mosquito-free environment like never before. Designed to be your ultimate bug-zapping solution, this innovative device combines cutting-edge technology with superior performance to ensure a comfortable and insect-free living space.
Read More

Quiet Operation & Safe
No zapping sounds; eliminates mosquitoes quietly and safely.

No Harmful Chemicals
Get rid of all flying insects and bugs without using pesticides or dangerous chemicals. 

Eco-friendly
The mosquito eradication technique is completely safe for humans and pets, and non-toxic.

CCFL Pest Control
Built with CCFL technology with 365 NM wavelength light to attract mosquitoes and bugs.

Easy to Clean
To clean, remove the tray and wash it with warm water; let it air-dry. Simple, effective, and clean.

360 Degrees Suction Fan
Mosquitoes flying in close proximity from any direction will be sucked into the insect trapper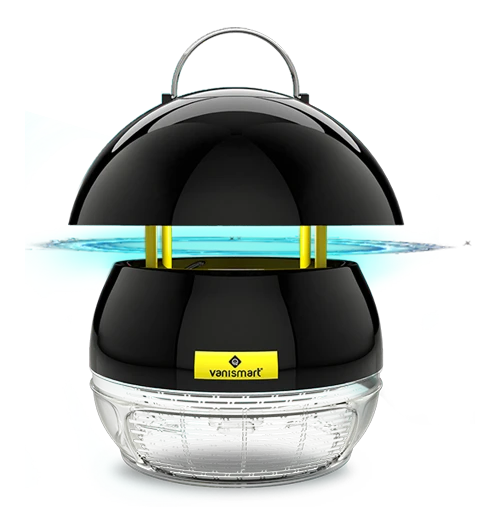 Advantages
The machine operates silently using light as the main method. It can be used continuously and has low operating costs and electricity consumption. The Mosquito Killer for Outdoor sucks mosquitoes from 360 degrees, creating a mosquito-free environment. The product is available for purchase at the best price, and it outperforms other products in terms of durability and cleaning efficiency. To protect your family from dangerous mosquitoes that carry diseases like Dengue, Chikungunya, and Malaria, use the Vanismart Anti Mosquito Racquet for instant mosquito elimination.